SILVERCEL™ NON ADHERENT Dressing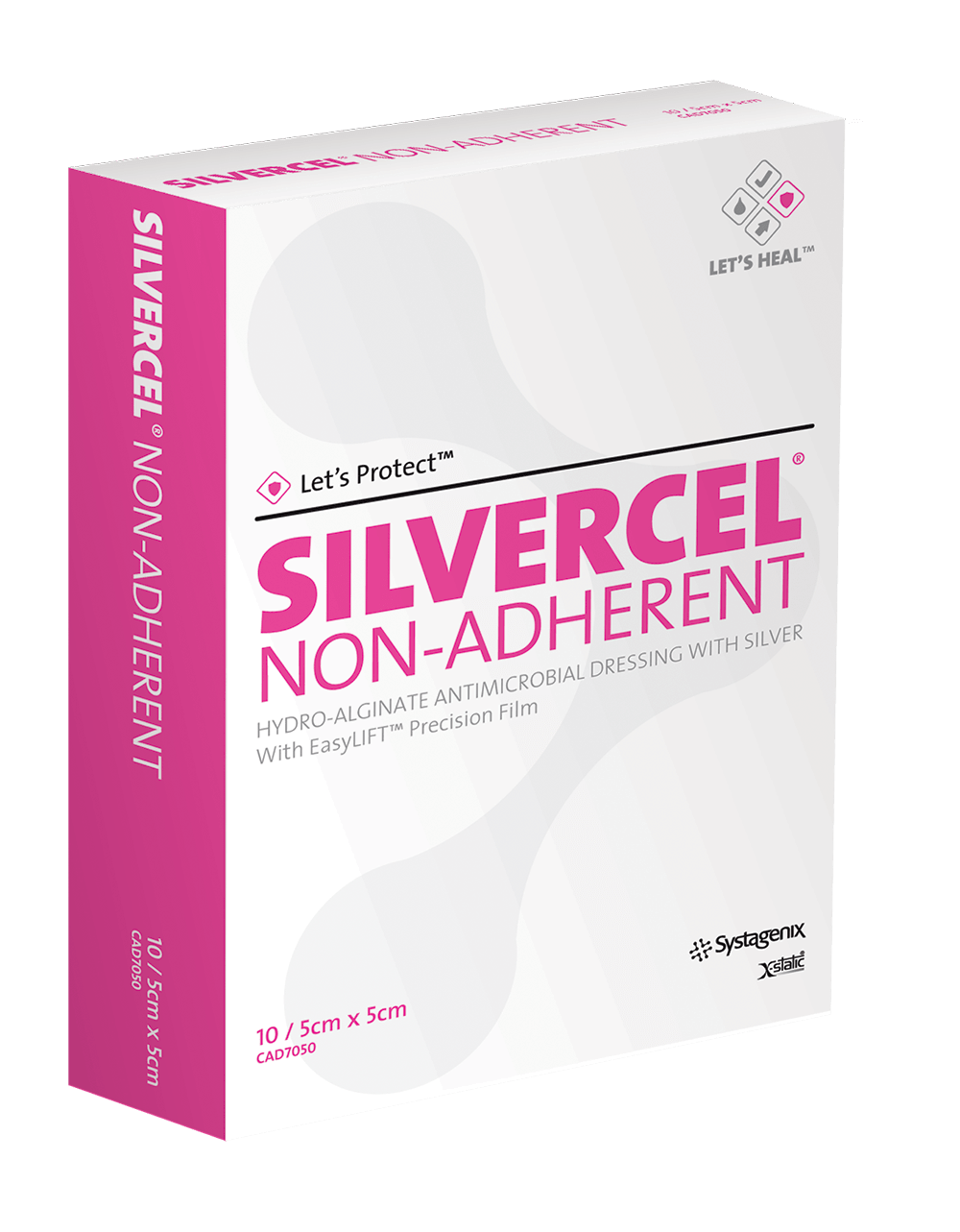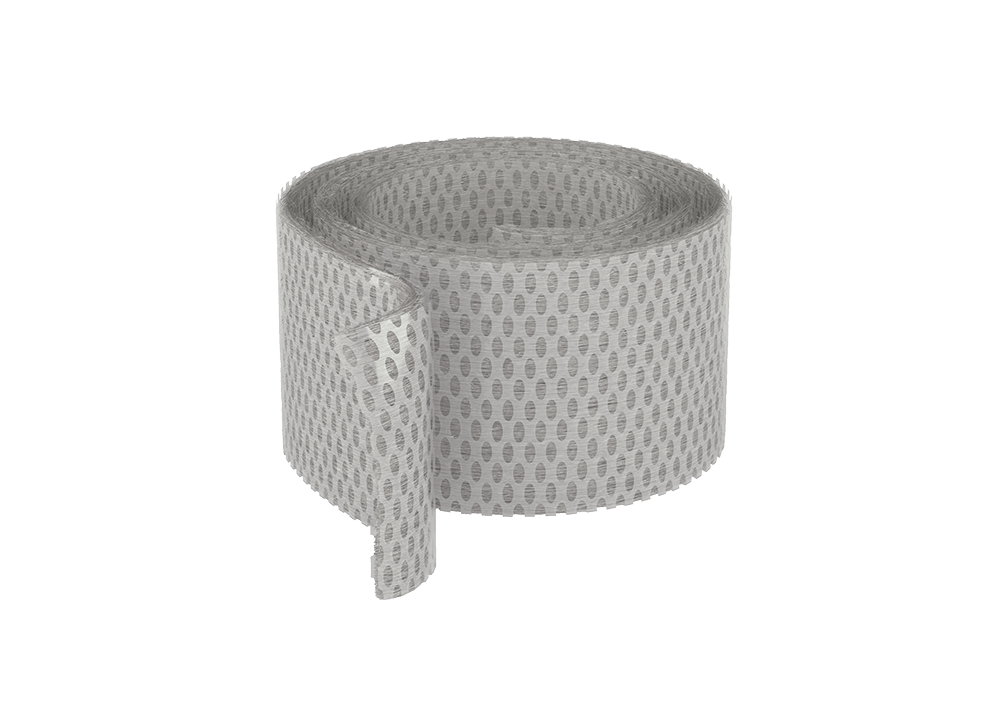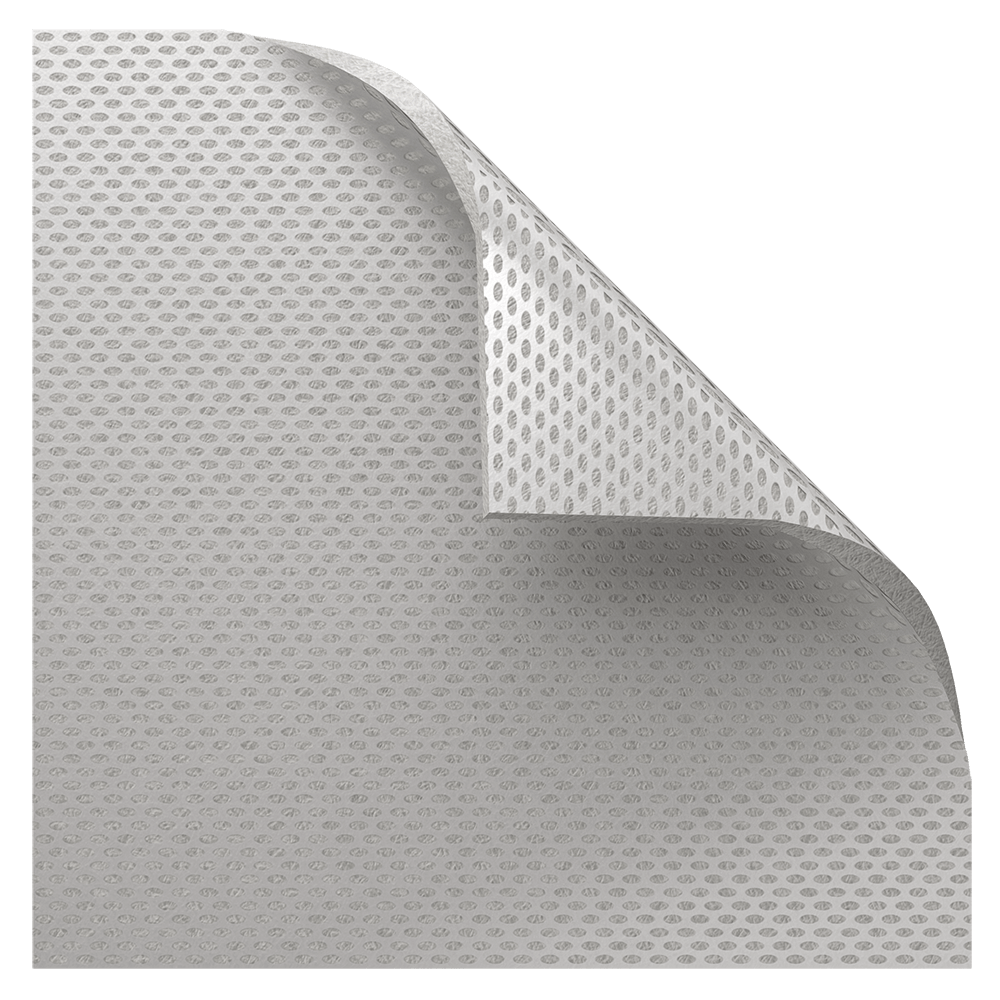 About SILVERCEL™ NON ADHERENT Dressing
What is it
SILVERCEL™ NON-ADHERENT Hydro-Alginate Antimicrobial Dressing is a non-woven pad composed of alginate, carboxymethylcellulose (CMC) and silver coated nylon fibres, with a non-adherent wound contact layer.
Non adherence
EasyLIFT™ Precision Film technology allows intact and pain free removal, thus minimising the risk of dressing adherence to the wound bed and fibres shedding.
Antimicrobial action
SILVERCEL™ NON-ADHERENT provides a sustained release of silver ions for up to 7 days and is effective against a broad spectrum of wound pathogens, including MRSA, MRSE and VRE.
Absorbency
SILVERCEL™ NON-ADHERENT manages low to highly exuding wounds and helps maintain a moist wound environment beneficial to wound healing.
SILVERCEL™ NON-ADHERENT dressing is made up of:
A mixture of alginate, carboxymethylcellulose, and silver coated nylon fibres, to manage
exudate effectively in infected or heavily colonised wounds.
A unique EasyLIFT™ precision film layer keeps the dressing simple and convenient to use,
and is designed to avoid wound adherence.
SILVERCEL™ NON-ADHERENT is applied directly to the wound bed.
Optimally spaced perforations in the EasyLIFT™ precision film allow:
• Free flow of exudate into the dressing, while ensuring the dressing remains intact
• Easy removal
The silver ions within the dressing protect the wound from bacterial contamination(1).
Dressing change frequency will depend on wound condition and the level of exudate.
Reference:
(1) Clark, R; Stephens, S-A; Del Bono, M; Abloye, O; Bayliff, S; The Evaluation of Absorbent Silver containing Dressings In Vitro; Systagenix Wound Management. Poster Presentation CAWC Quebec City October 2009.
About SILVERCEL™ NON ADHERENT Dressing