Blutzuckermessgerät Diatesse XPER - Ketone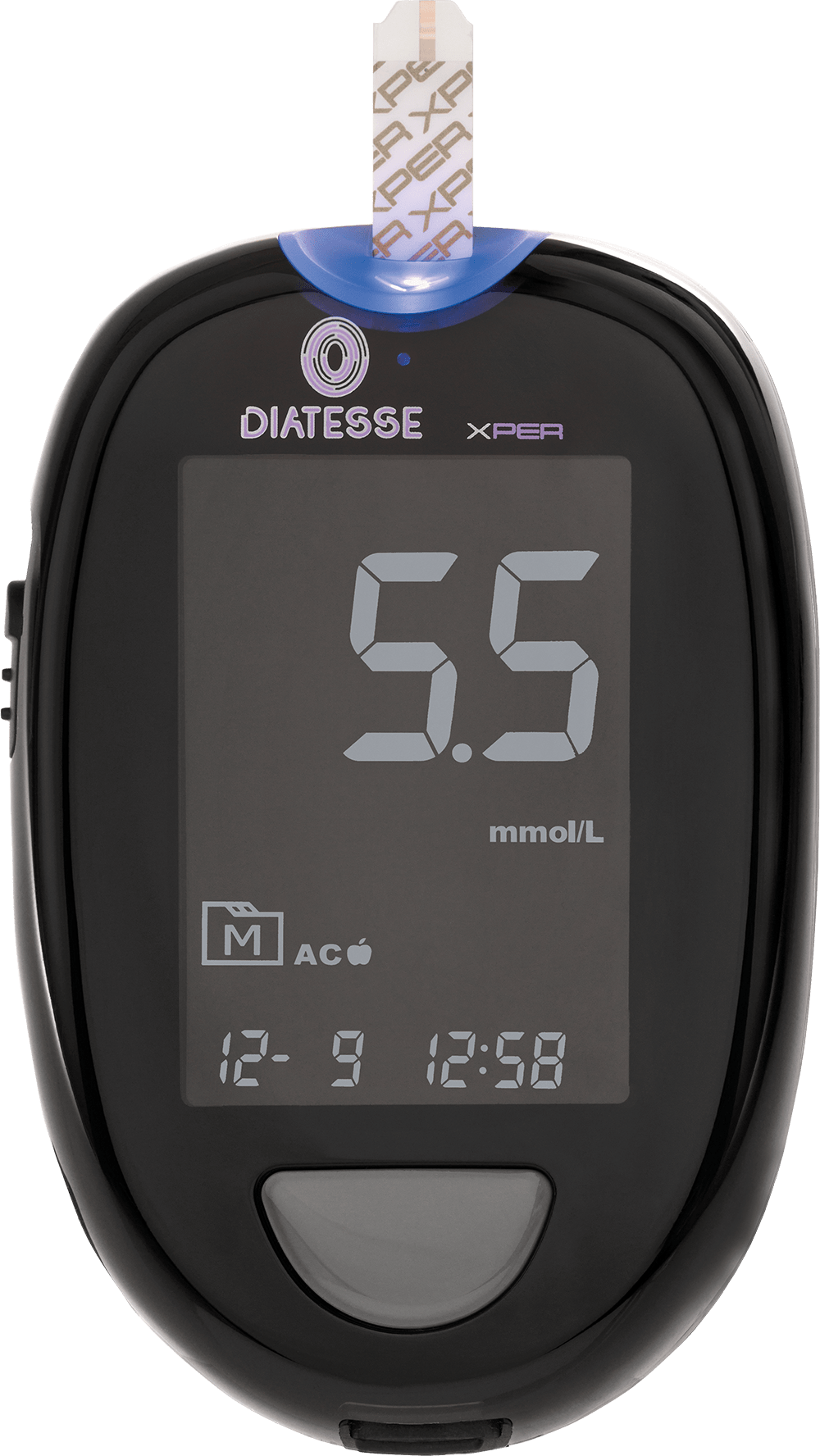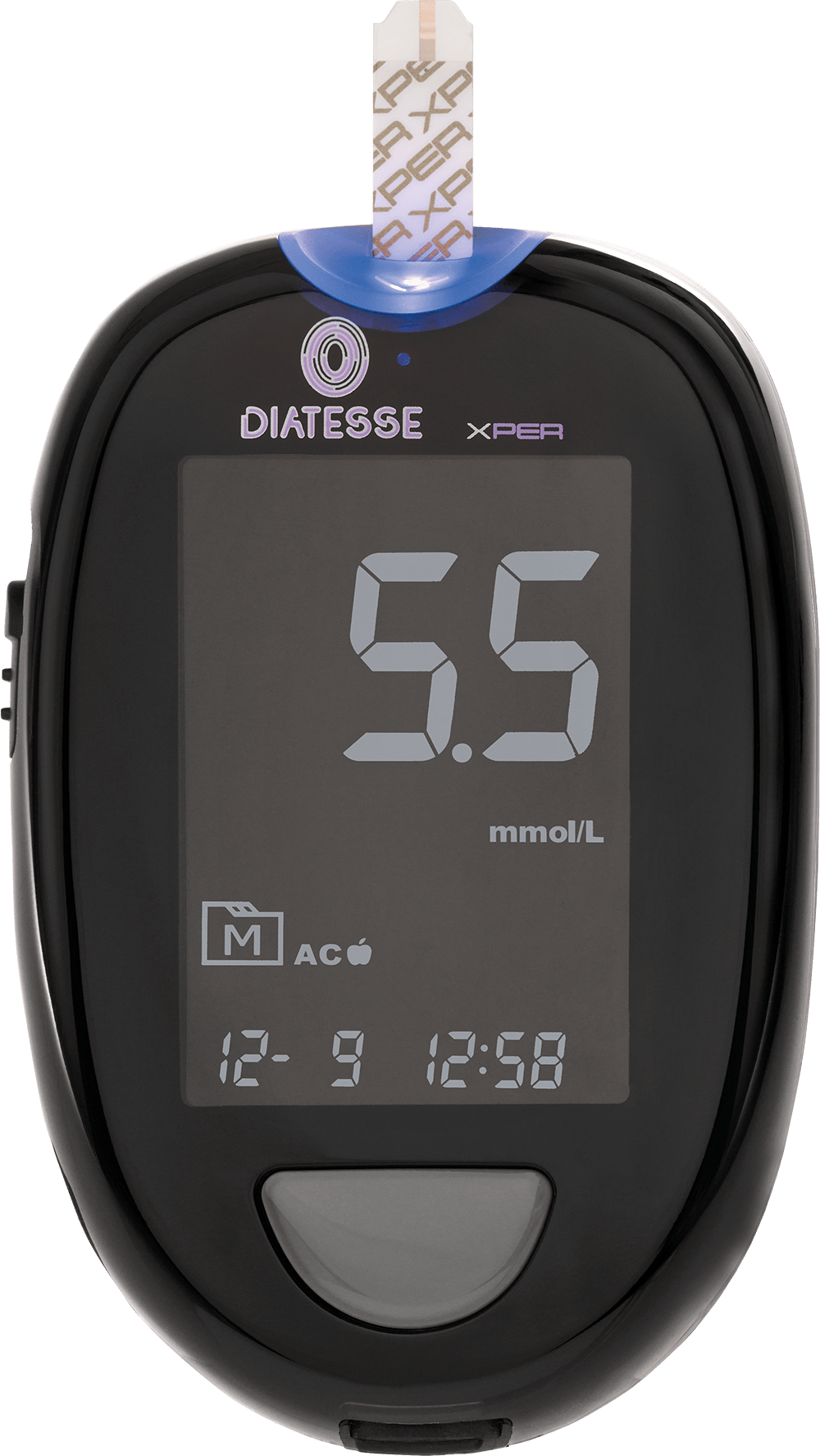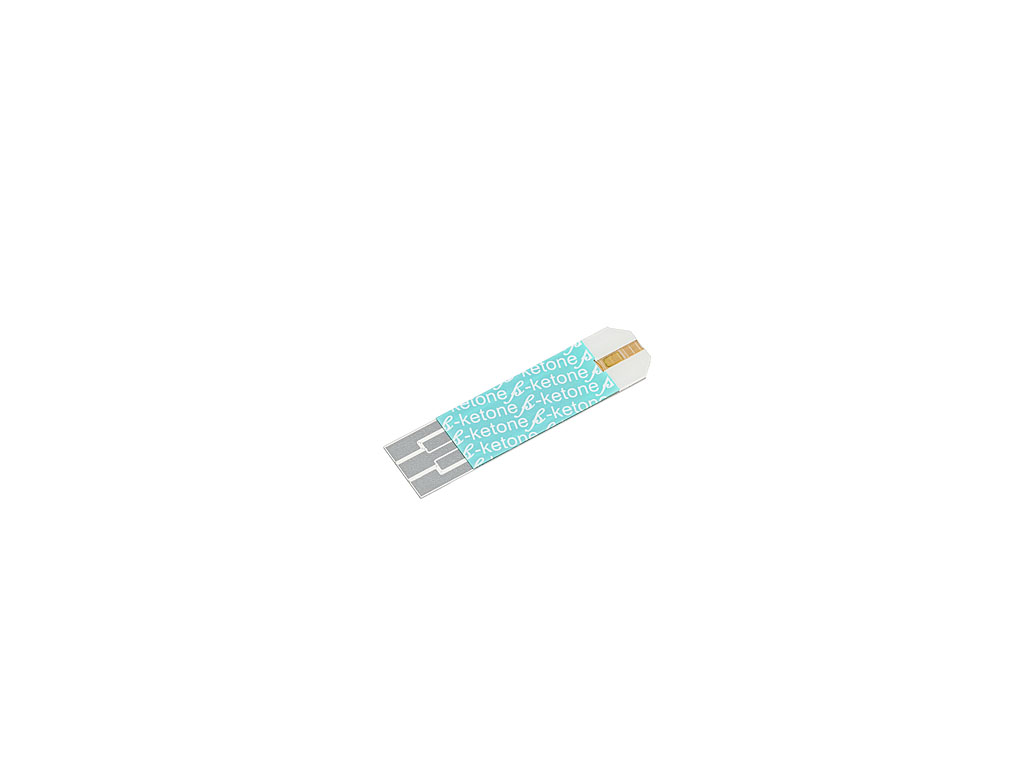 Über Blutzuckermessgerät Diatesse XPER – Ketone
Diatesse stands for attention, security and technically advanced products that make life with diabetes reliably transparent and as comfortable as possible. Diatesse provides certainty in blood glucose control and state of the art products for the additional care in diabetes.
Diatesse XPER blood glucose meter – ketones is fully developed with the diabetes patient in mind. For example, the system had to be easy to use, less burdensome and easy to handle. We have succeeded in this approach, but we have gone even further. We also wanted to develop a system that provides more certainty about blood glucose levels.
The Diatesse XPER blood glucose meter – ketones has the following characteristics:
Blood glucose measurement; new technology deviation of max. 10% (applicable standard is 15%)
Hematocrit range 0-70 L / L
Ketone measurement
Bluetooth® and USB data link
Strip eject function
Automatic control solution recognition
Enzyme used is GDH-FAD; so no oxygen (O2) interference
Since ketoacidosis in combination with diabetes can lead to a diabetic coma, measuring ketones is highly recommended under special circumstances.
In combination with the Diatesse XPER test strips, the control system is downright unique. XPER test strips can be kept after opening until the expiry date. So not, as with most test strips, only 3 to 6 months after opening the package.
Very high stability is achieved by the use of gold as a conductive material. In addition, this test strip has two separate internal suction openings and five electrodes.
Suitable for multiple target groups:
Diabetic patients who do not need to test often. The test strips have a much longer shelf life.
Diabetic patients who test a lot. The advanced system gives an accurate result every time.
Also suitable for neonatal and dialysis patients (hematocrit range 0-70%).
Diatesse XPER contains advanced technologies because various disciplines are integrated during the development process:
Biosensor technology
Biomedical Sciences
Materials science
These technologies contribute to an evolution in blood glucose control, namely very accurate measurement results.