Diatesse XPER Test Strips Glucose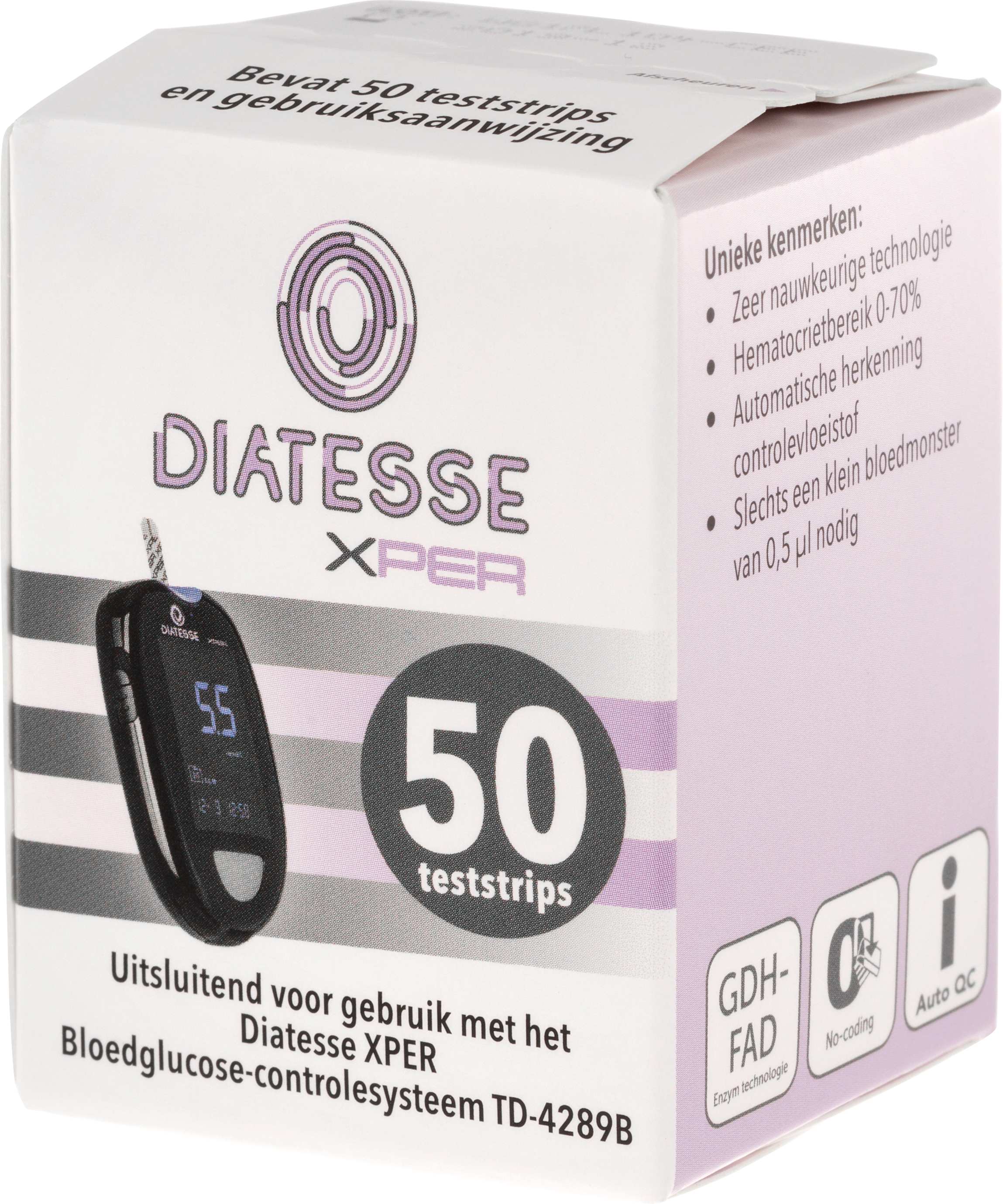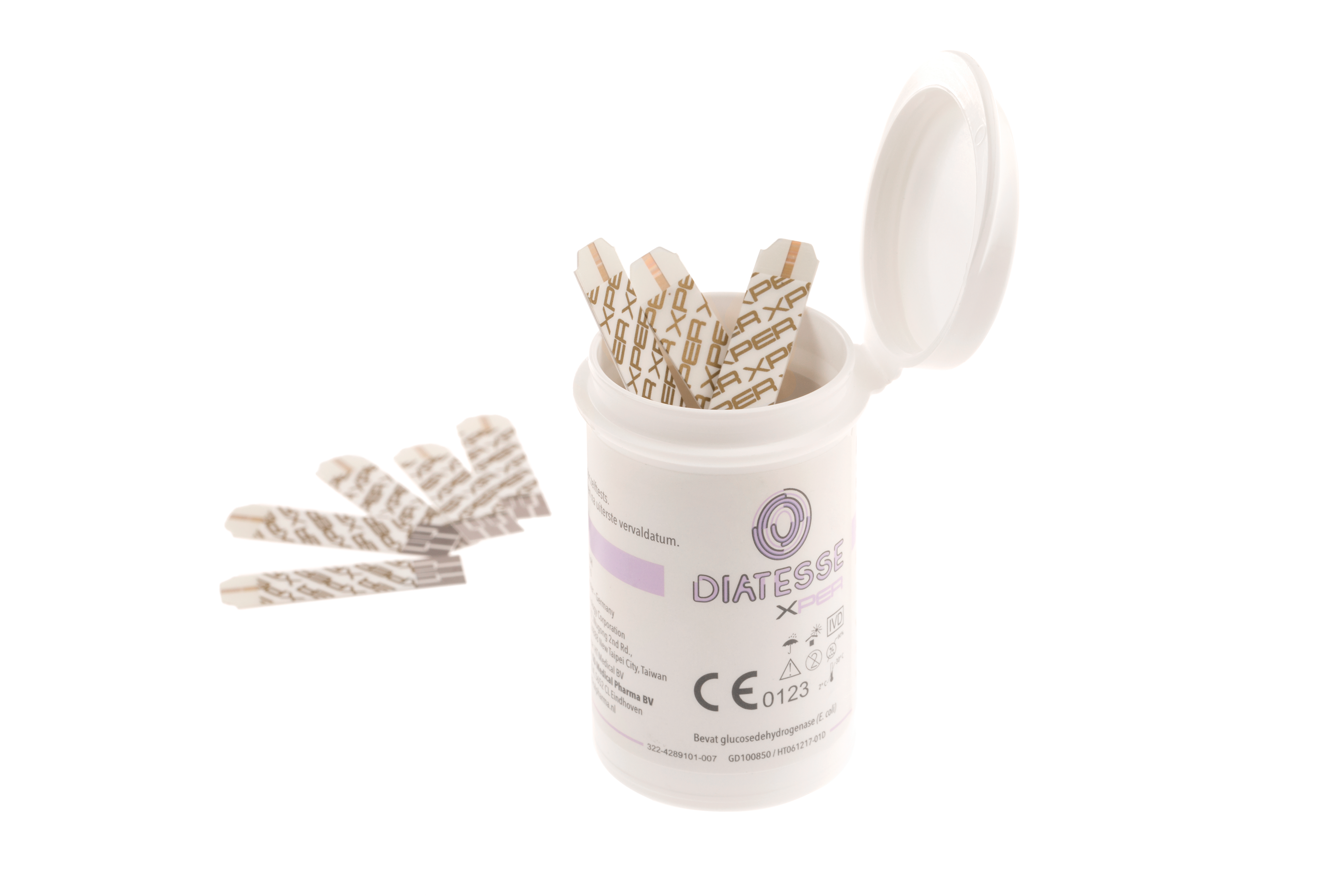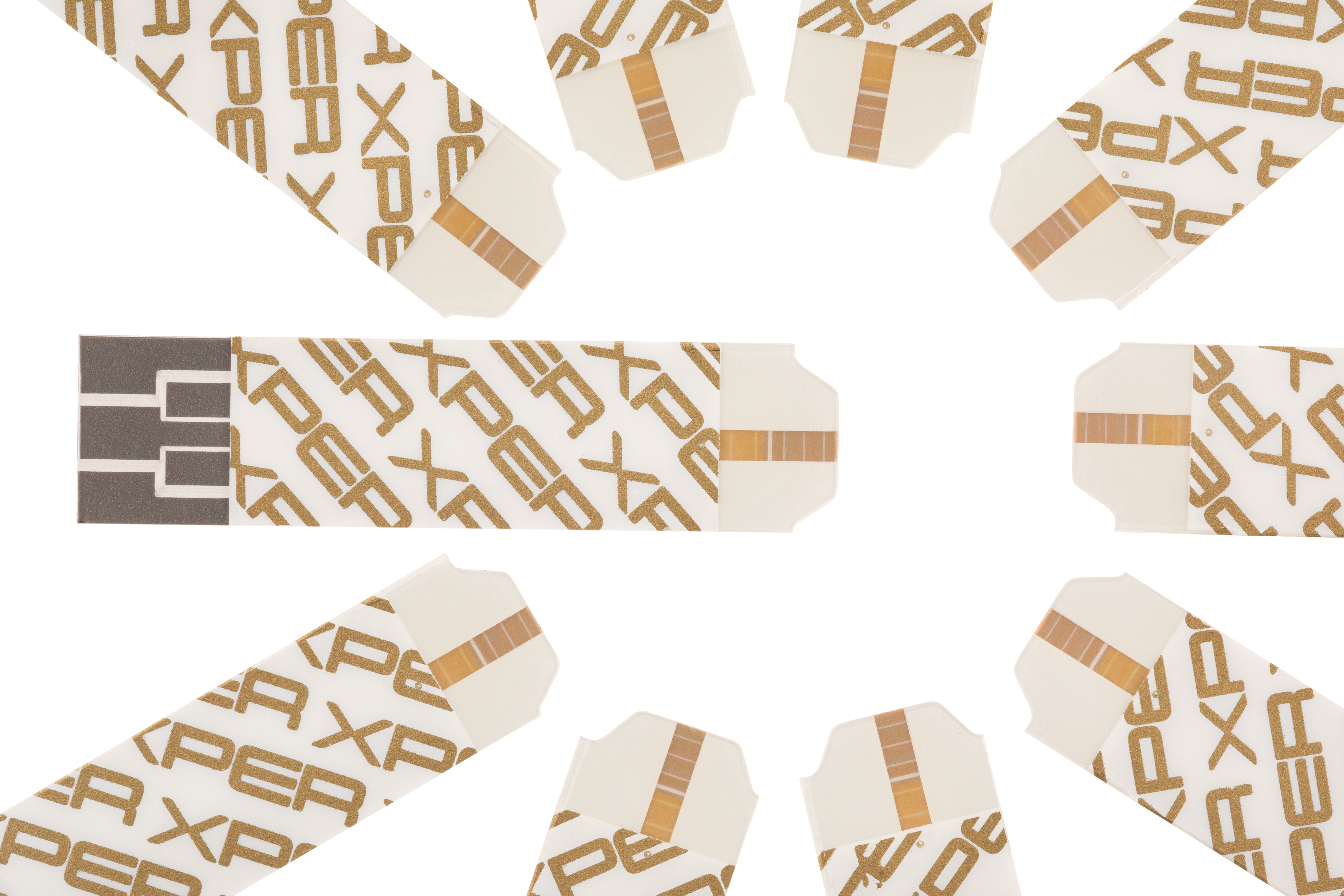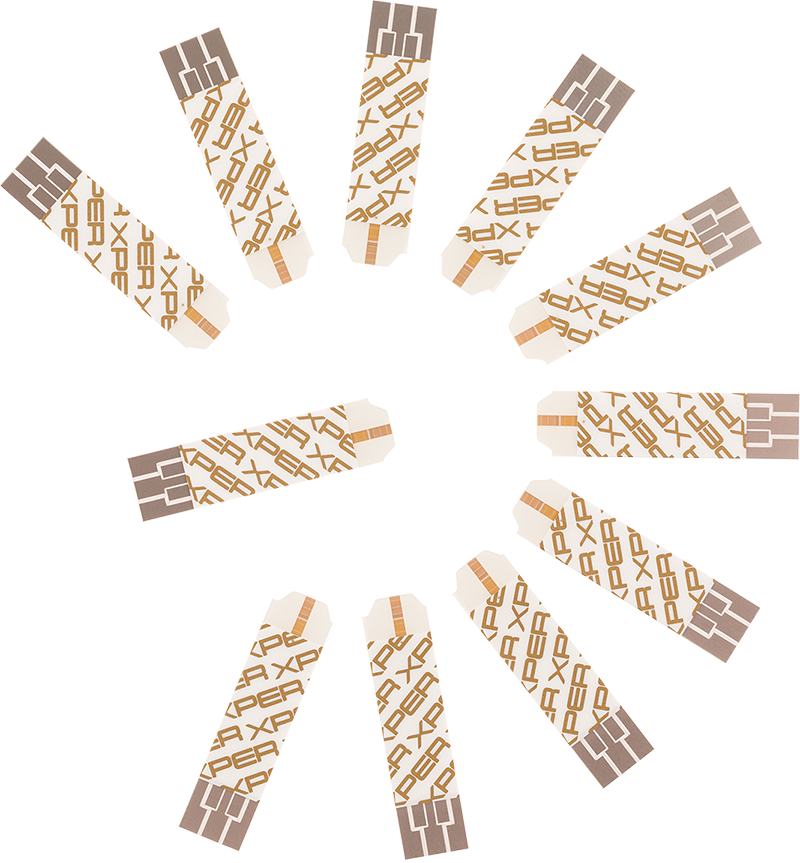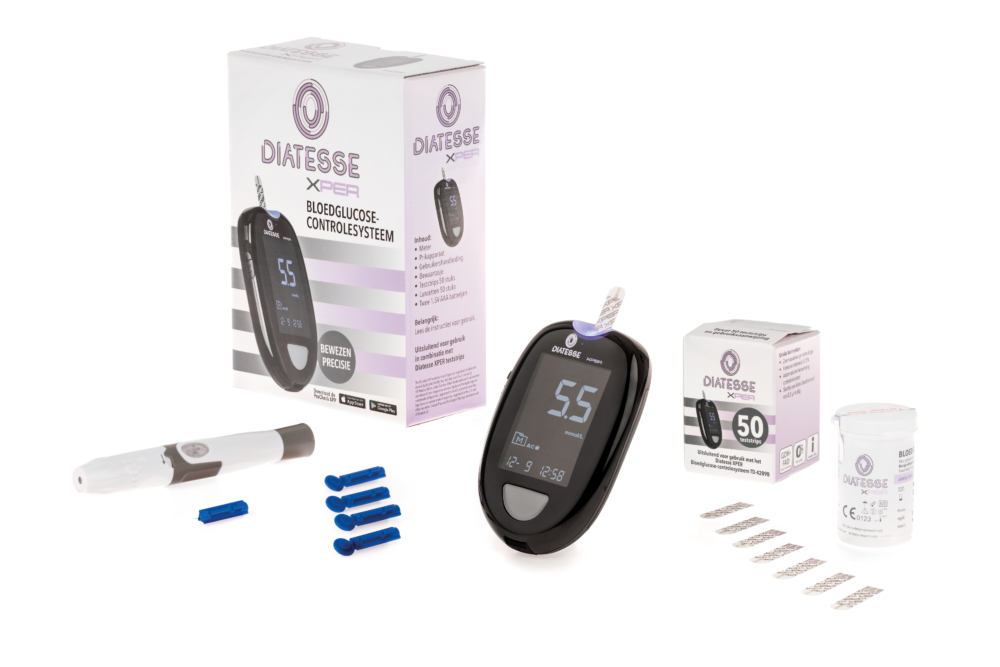 About Diatesse XPER Test Strips Glucose
The Diatesse XPER test strip is not just another test strip. It utilizes a well thought-out technology with only one goal: to guarantee your patient the most reliable measurement.
Very high stability is achieved by the use of gold as a conductive material. In addition, this test strip has two separate internal suction openings and five electrodes.
With a sample size of only 0.5 µl, Diatesse XPER test strip gives the result of the measurement within 5 seconds.
All Diatesse XPER test strips can be used until the expiry date on the packing. This is unique as most test strips have to be used 3 to 6 months after opening. This means these strips are also ideal for patients who do not have to test a lot.
The Diatesse XPER test strip has 1 general suction opening that changes into 2 separate internal suction openings and 5 electrodes. The 5th electrode checks the (possibly) too little offered blood volume or air bubbles.
The general aspiration port divides the blood sample over two internal aspiration ports.
The first internal suction port of the Diatesse XPER test strip measures the hematocrit with a range of 0-70 L / L.
The second internal suction port measures blood glucose with a measuring range of 0.6 – 44.4 mmol / L.
During the production process, a very precise and specially developed laser technology is used to cut the electrodes into the correct shape.